Description
Whether you are walking, running, cycling, or doing any other outdoor activity, you need a reflective slap wrap. A reflective slap wrap is a flexible band that you can easily slap on your wrist, ankle, arm, or leg. It instantly wraps around your body part and stays in place. It is made of reflective material that shines brightly when exposed to light, making you more noticeable to other road users. A reflective slap wrap is a simple and effective way to enhance your safety and style. Here are some of the features and benefits of a reflective slap wrap:
It is easy to use. You just need to slap it on your body part and it will automatically curl and fit snugly. No need for buckles, Velcro, or ties.
It is comfortable and lightweight. You won't even notice that you are wearing it. It won't chafe, pinch, or irritate your skin.
It is durable and washable. You can use it over and over again. It won't lose its shape, color, or reflectivity. You can easily wipe it clean with a damp cloth.
It is versatile and customizable. You can wear it on any body part that you want. You can also choose from different colors, sizes, and patterns to suit your preference and mood.
It is affordable and fun. You can buy several of them and mix and match them for different occasions. You can also share them with your friends and family.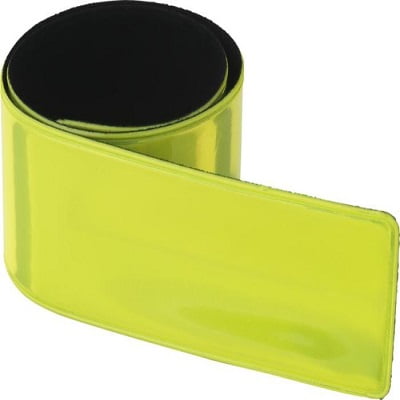 A reflective slap wrap light is a must-have accessory for anyone who loves outdoor activities. It will make you more visible and confident on the road. It will also make you more fashionable and cool.